Hello!
Joe Chouinard writes stories and draws pictures. He's unqualified to do much of anything else.
CONTACT: joechouimail@gmail.com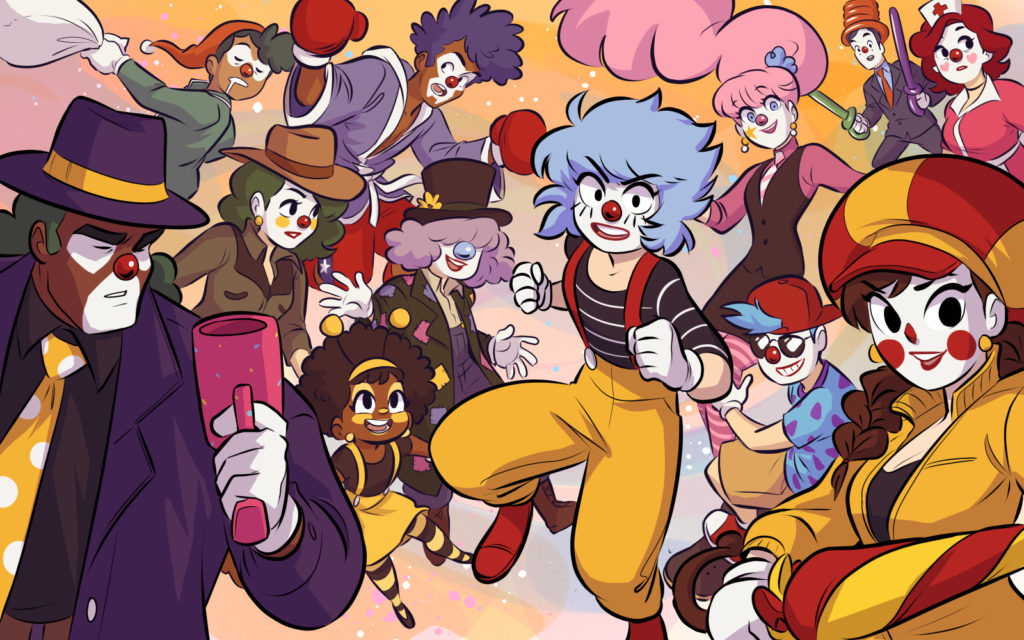 Clown Corps
An action comedy series about an elite team of crimefighting clowns, the shadowy organization that opposes them, and the cheeky criminal who ruins everything.
Ongoing, updates every Monday.
The Bishop Cases
A disgraced teen detective's strong sense of morality conflicts with a talented teen inventor's apparent lack of morality. There's, uh, only one case right now.
I Hear the Blues A-Killin'
A 16-page fan comic where Frasier meets Columbo.
Craneborne
A 4-page fan comic about Frasier and Niles in the world of the Fromsoft RPG Bloodborne.
Springfight!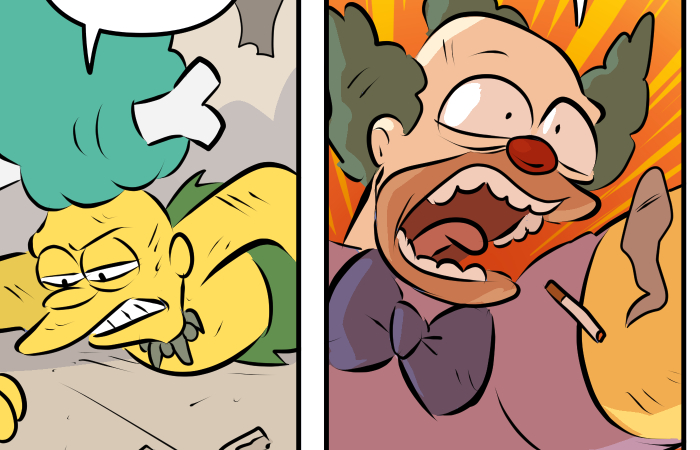 A 20-page Simpsons fan comic where the residents of Springfield compete in a dramatic anime-style tournament arc.